(Last Updated On: February 20, 2019)
Its beginning to look a lot like Christmas gift shopping! With this in mind, I have scoured the internet to put together my top picks helping you answer the question, what to buy a tattoo artist for Christmas? Are you struggling to know what to buy a Tattoo artist for Christmas? Or Maybe you are a Tattoo artist and don't know what to put on your wishlist? These goodies are either things that I love and use every day or things I have on my very own Tattoo Artist Wishlist.
Wall Decal for the living room
This is one of the coolest things I have seen in the Interior sections. Wouldnt it be cool to put this on the wall, in the living room or the shops waiting area? Check out this Wall Decal Tattoo Machine.
Black Pants
Most Tattoo Artists needs to get a new pair of pants like every week because they tend to get ink stains on them. Black pants will last a bit longer since the most used ink is black. I found a couple of nice ones, one for women, and one for men.
Tattoo Magazine Subscription
Do Tattoo Magazines still exist? Yes, and Tattoo Artists love them! Especially Skin & Ink, Inked and Skin Deep.
Dimmable LED Ring Light
One of the more expensive gifts, but was at the top of my own Christmas list, until I couldn't wait any longer, so I bought it myself. I have been wanting this for a long time. It's for when we take pictures of the tattoo we just made. To be able to take the picture with a camera or a phone inside the light, without making the tattoo shiny, it's absolutely priceless! I am talking about the Samtian Dimmable LED Ring Light. Its 18 inches, 55W, Dimmable LED, Bluetooth receiver for the smartphone! Its got it all! Check it out in my Room Tour Post.
Learn Custom Lettering – Book
It is essential that a tattoo artist knows how to do custom lettering. This book teaches you how to do Hand Lettering and Brush Lettering
.
A T-shirt for Tattoo Artists
This is just something that tattoo artists want but never get themselves. Therefore its the perfect gift from a friend. Like this Tattoo Artist T-Shirt.
A great chair
It is so important that the tattoo artist has a good chair when tattooing. I have had so much back pain over the years as a tattoo artist, and this chair helped so much. So check out this Tattoo Chair Saddle Stool. So worth it!
Led Light Box
When a tattoo artist makes sketches into drawings, we always use a lightbox like this one. It is also portable so we can bring it to conventions or around the tattoo shop. Check out this A4 Portable LED Light Box Tracer.
Neon Sign
I totally love Neon! This is totally on my own Christmas wishlist! Doesn't this Tattoo Open Color LED Neon Sign look totally amazing? It would fit perfectly in the shop window, or next to me where I sit and tattoo.
Drawing Pencil Set
This is a super solid choice for a gift. Every Tattoo Artist these days loves to create their own art. If they don't, they should! "You can't tattoo what you can't draw" is what I always say. How about this 142 Piece Wood Art Set
 for artists that love colors?
Or the Graphite Drawing Pencils Set for those tattoo artists that mostly do black & grey.
Japanese Dragon Bedcovers
Ooooh, these are so nice! Just take a look at these Dragon Duvet Cover Set Queen Size! Wouldnt it fit right in at the tattoo artists bedroom?
Silicone Hands for Tattoo Expos
These hands are truly awesome for showing off your skills, cause they can be placed in the Tattoo shop window, exposed for everyone that walks by. They are nice to tattoo, and there is no healing process. And they never fade as real skin tattoos do! Check out the EZTAT2 Silicone Tattoo Hand.
The Latest iPad
I am saving the best for last. A little bit more on the expensive side, but if you really want to get something extra special, you should get the new iPad. It is the best Christmas gift you could give a Tattoo Artist this year! To be able to draw digitally like this is amazing. Make stencils, have consultations, photo reference… The workday get super effective, just the way I like it!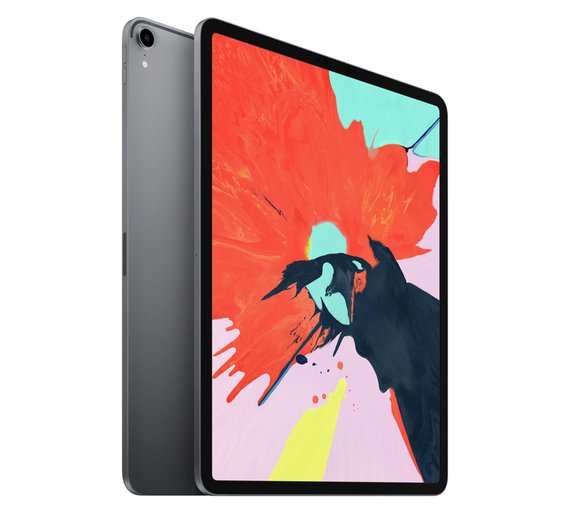 Are you enjoying this post? Please pin this image to save the post on Pinterest!↓↓↓
[su_divider top="no" divider_color="#ff00cc" size="1″]
[su_highlight background="#ffffff" color="#ff00cc" class=" text-align: center;"] By the way, here´s a little tip if you do a bit of online shopping. You should try out Honey – it automatically finds & applies coupon codes at checkout for you! Save Money! [/su_highlight]
[su_divider top="no" divider_color="#ff00cc" size="1″]
Thank you so much for visiting my blog today. If you liked "What to buy a Tattoo Artist for Christmas", please feel free to share it with others. If you don't already, you are more than welcome to follow me on
Instagram
, my 
Youtube channel
 and 
Pinterest
.
See ya!